To celebrate is to rejoice! 'To observe a day or commemorate an event with ceremonies and festivities'- as defined in the dictionary. To 'consciously celebrate' is to do the same with intention and attention!
There is more beyond the 'big party' that festivals represent, with feasting, drinking (and getting drunk – sadly), the holiday specials, sugar treats and 'getting everything you wanted'. If we look deeper and seek to know more than what we do, of the commercialised celebrations, we will understand the true spirit that people have been celebrating for centuries.
By celebrating with awareness, compassion and gratitude, we can make festivals memorable occasions to progress on our path, bond with family, connect with our communities and do your two-bits for the environment and fellow earthlings.
Here are some very easy 'conscious celebrating' tips that you can incorporate into your festivals and transform them into meaningful celebrations.
1. DISCOVER the spiritual in the ritual
Festivals have deep rooted significance; they celebrate and highlight invaluable life lessons! While Ganesh Chaturthi depicts the karmic circle of life, Diwali is about finding the light and leading us from ignorance to awareness. Christmas typifies the spirit of 'keeping Christ in Christmas' meaning the daily revealing of the character, love and spirit of Christ that dwells in you, while Ramadan is fasting for the body, mind and heart (refrain from food and drinks but more importantly, from bad acts and thoughts).
Festivals were created to make you pause and reflect. Rediscover the true spirit of the occasion you are celebrating. Learn about the divine significance of the rituals you perform and embrace the morals they stand for.
2. GIFT yourself
Instead of the commercial gifts in the market, commemorate the special day with a 'gift of service' from you to people you care about. When you give of yourself, you truly give! It could be running an errand for your father, or cleaning out a closet for your mother, spending a 'do what they want day' with your children, giving a back rub to your spouse. If you sat down to think what to gift, you are like to come up with a really long list. Make it relevant, personal and meaningful and watch the blessings multiply.
If you are wanting to gift a 'gift' – handmade ones and store bought green ones are ideal.
3. STRENGTHEN family bonds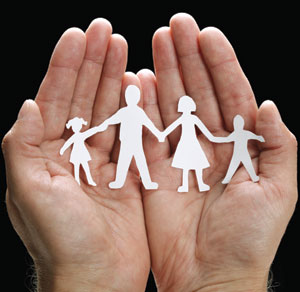 Amidst our busy work (and school) schedules, the years tend to fly by. Celebrations offer ideal opportunities to celebrate our commitment to our family and our values.
Celebrating together as a family has three important benefits:
Bring families together since very often people live across zip codes!
Strong and lasting bonds – family members truly connect with each other and create a deep sense of belonging that they can pass on to future generations
Create memories and share values that outlive a lifetime.
Try and make festivals and special days occasions to invite the larger family. Families who celebrate special occasions are more likely to raise kids who have a strong sense of identity, are healthy and have close ties to family members. Not only celebrate together but also plan and prepare together.
Family reunions are an important part of family life. They can help preserve fond memories, favorite recipes, stories and, most importantly, relationships that will last for generations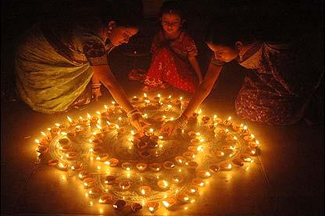 4. ESTABLISH traditions
Little rituals or shared acts go a long way in developing a close-knit family. Traditions make children feel secure, develop a sense of identity and belonging, feel loved, and develop bonds with each other.
From the festival rituals to even something as simple as preparing the same menu, with exactly the same recipes, year after year, taking a few minutes to gather together as a family in prayer and devotions or 'story-telling time' to help members get to know one another, traditions keep the family together.
Create new traditions for your celebrations or carry forward old ones.
5. GOODWILL project
In the hustle-and-bustle of the holiday, we can seek out an opportunity to do something charitable. It could be helping out with your time at a NGO project, feeding the needy, donating to a charitable organisation or even some service in the community; home repairs or yard work for an elderly neighbour. Do small things or big deeds. The list of opportunities is endless!
Find someone with a genuine need, involve your whole family in the 'goodwill project' and you may discover that you've given a gift back to yourself. In return they will shower you with a gift you can never repay; they will open your eyes to the true spirit of the celebration!
This is the great paradox of learning to celebrate compassionately: We don't give to the needy; they give to us!

6. GREEN the day
Let your celebrations be an inspiration for you to reduce your personal earth footprint. By being conscious of your consumption and making an effort to conserve resources you can truly enjoy the festival knowing the planet is not heavier because of it.
There are many ways to celebrate green:
electrical consumptions (try Soya wax candles and CFC lights)
green decorations (recycled paper, biodegradable cloth instead of plastic and thermocol, natural ornaments made from twigs, stones etc instead of store bought)
local food and beverages (food produced and distributed locally requires less transportation which decreases our carbon footprint)
limit the fireworks and loud displays of music
buy what you need and resist the urge to stock due to sales and specials
7. INTEND well and so it will be
The most important of all, is to have the right intentions while celebrating. Enjoy the day with a happy, joyful and light-hearted heart. Be grateful for the blessings you have and rejoice the moment, the day and life.
When you repeat the season's greetings that resonate millions of times across the world, take a moment and examine the true meaning and essence of the words. Let the wish for the other be heartfelt and genuine.
Create an ambience of laughter and frivolity Forgive people, forget grudges and bury differences. Celebrate with love and compassion, for this truly is the base for all festivals to have been established.
This article is copyright ©2013 by Omved Lifestyle Pvt.Ltd. This article may be reprinted provided that all credit information remains intact. If you wish to use this article, you must include the reprint credits that are shown on the top and the bottom of the article. If you wish to modify any aspect of the reprint credit or article, or use any other content from our blog, you must first contact us at blog@omved.com to request written permission. 
Image Sources
Go Green: blog.swipely.com
Strengthening family bonds: lifepositive.com
Establish traditions :hetq.am